doTERRA Essential Oils
WHAT IS AN ESSENTIAL OIL?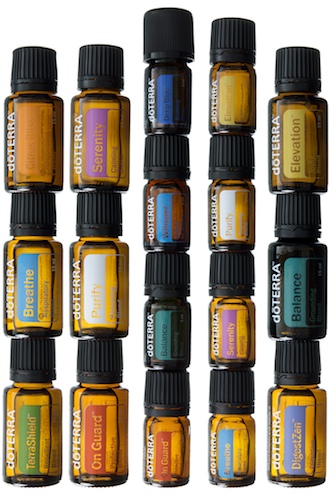 Essential oils are natural aromatic compounds found in the seeds, bark, stems, roots, and flowers of plants. They can be both beautifully and powerfully fragrant, eliciting profound emotional responses. Yet the use of essential oils goes well beyond their fragrant appeal. Used throughout history for their medicinal and therapeutic benefits, essential oils can be used as natural alternatives in holistic self-care practices. Their unique chemistry allows them to be used aromatically and applied topically to the skin, while other essential oils can be used as dietary aids to promote vitality and well being.
dōTERRA® (meaning "Gift of the Earth") essential oils represent the safest, purest essential oils available in the world today. Each of dōTERRA's CPTG Certified Pure Therapeutic Grade® essentials oils is carefully extracted by a global network of skilled growers, distillers, and chemists ensuring a consistently powerful user experience. They are 100% pure aromatic extracts and contain no artificial ingredients and are tested to be free of contaminants such as pesticides or other chemical residues.
We welcome your participation in our mission to share the life-enhancing benefits of therapeutic-grade essential oils with the world. Your path to a new philosophy of wellness begins by opening a bottle.
Please come to one or more of our


THERE ARE 3 WAYS TO PURCHASE PRODUCT


OPTION #1 – click on the "doTERRA Website" Button and shop for the products.

OPTION #2 – Click on the "doTERRA website" button and in the top right hand corner of the site click on "Join" and sign up as a "Preferred Member".

OPTION #3 – Click on the "doTERRA website" button and in the top right hand corner of the site click on "Join" and sign up as an Independent Product Consultant. If you would like personal training contact Jennifer Bjornstad at 801-361-1160 and I can personally train you on how to create your own business and earn an income. (You can call me also before you join and I can help you with any questions you may have)