DEEP TISSUE MASSAGE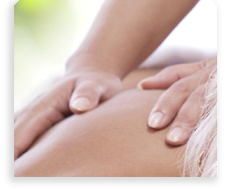 Massage therapy is manual manipulation of soft body tissues (muscle, connective tissue, tendons and ligaments) to enhance a person's health and well-being. People see massage therapy for a variety of reasons to reduce stress and anxiety, relax muscles, rehabilitate injuries, reduce pain, and promote overall health and wellness.
In my deep tissue massage session I combine several modalities of massage to give you a specialized session.  I usually combine Deep Tissue, Swedish Massage, Trigger Point, Cranial-Sacral, and Energy Work massage techniques to give you a massage that is unique to you.
Note: We only accept credit/debit cards online only. If you plan on paying at your appointment we take cash or check.
We have the following appointments available:
2 hour deep tissue massage – $75.00
1-1/2 hour deep tissue massage – $55.00
1 hour deep tissue massage – $35.00
30 minute deep tissue – $25.00
DISCLAIMER
Statements expressed within this site have not been evaluated by the Food and Drug Administration. Any and all information and/or statements found within this site are for educational purposes only and are NOT intended to diagnose, treat, cure, prevent disease or replace the advice of a licensed healthcare practitioner.Note also, this website may contain links to other websites operated by other parties. Essential Therapeutic Massage Center is not responsible for the content or products of any linked site or the links contained therein. Essential Therapeutic Massage Center does not dispense medical advice, prescribe, or diagnose illness. Any views and ideas expressed by Essential Therapeutic massage Center are not intended to be a substitute for conventional medical advice or service. You agree that no responsibility or liability will be incurred to any person or entity with respect to any loss, damage, or in jury caused or alleged to be caused directly or indirectly by the information contained within this site. If you have a severe medical condition, please see a licensed health care practitioner.